Product Description
36V 4.4ah Battery Pack for Self-Balancing Scooter
Specification:
Product name
36V4.4Ah
Model
RSK-3644
Rated Capacity
4.4Ah
Nominal Voltage
36V
Over discharge protection voltage
30V±0.05V
Over charge protection voltage
42V±0.05V
AC Impedance New Cell Max.(mΩ)
≤100 mΩ
Maximum Continuous Charge Current
≤2A adjustment
Maximum Continuous Discharge Current
≤5A adjustment
Maximum Pulse discharge current
≤15A adjustment
Operation Temperature Range
Charge: 0~45°C,Discharge: -20~60°C
Storage Temperature Range
Less than 1 year: -20~25°C
Less than 3 months: -20~40°C
Storage Temperature Range
Less than 30 Days: -25°C~45°C
Less than 90 Days: -25°C~30°C
Weight
Approx 1.2kg
Cycle Characteristic
500 times
Product Advantages:
1) Green product
2) Long standby time
3) One year warranty
4) Excellent safety performance
5) Excellent storage performance and low self-discharge rate
6) Short circuit testing passed
7) Overcharge testing passed
8) Over discharge testing passed
9) 150C thermal shock test passed
10) 1.2m drop testing passed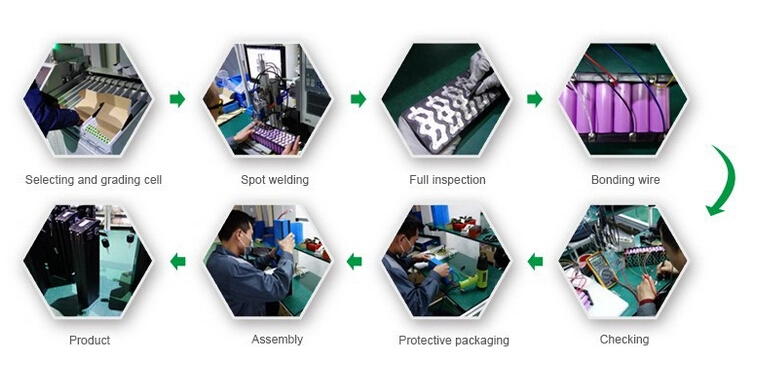 Spotlight:
1. Provide both single cells and battery packs
2.100% inspection before delivery
3. Inspects inner resistance, discharge platform and self-discharge
4. IEC standard, capacity ranges from 120mAh to 200Ah
5. Manufacturer of 18650 lithium ion battery, lithium polymer battery etc.
6. Established quality control systems under ISO9001
7. Customized packs, tags, labels, plugs, connectors, over current protection, temperature cont8.l protection are available
Model
Casing
Material

Voltage

Capacity


Max Dimension


Weight
(V)
(Ah)
L*W*K (mm)
(kg)
2406
Silver fish
Lithium
24
6
80*90*310
1.8
2408
Silver fish
Lithium
24
8
85*95*400
2.3
2410
Silver fish
Lithium
24
10
80*90*310
2.5
2408
Bottle
Lithium
24
8
99*330
2.3
2410
Bottle
Lithium
24
10
99*330
2.5
2414
Silver fish
Lithium
24
14
80*90*310
3.5
2410
Haibao
Lithium
24
10
84*134*223
2.5
2420
Rear rack
Lithium
24
20
148*271*333
4.5
3606
Jenny
Lithium
36
6
100*120*200
2.5
3608
Silverfish
Lithium
36
8
75*110*385
2.8
3610
Silverfish
Lithium
36
10
75*110*385
3.5
3612
Silver fish
Lithium
36
12
75*110*385
3.5
3612
Silver fish
Lithium
36
12
80*90*310
4.5
3610.4
Bottle
Lithium
36
10.4
99*330
3
3609
Ocean
Lithium
36
9
84*114*364
2.8
3611
Thunder
Lithium
36
11
78*78*378
2.8
3609
Starfish
Lithium
36
9
111*142*300
2.8
3614.5
Downtube
Lithium
36
14.5
82*132*360
3.5
4808
Rear rack
Lithium
48
8
56*149*439
3.7
4809
Rear rack
Lithium
48
9
65*150*427
3.7
4810.4
Downtube
Lithium
48
10
82*132*360
3.8
4811.6
Downtube
Lithium
48
11.6
82*132*360
3.8
3610
PVC package
Lithium
36
10
268*137*54
3.5
4820
PVC package
Lithium
48
20
120*300*340
7.3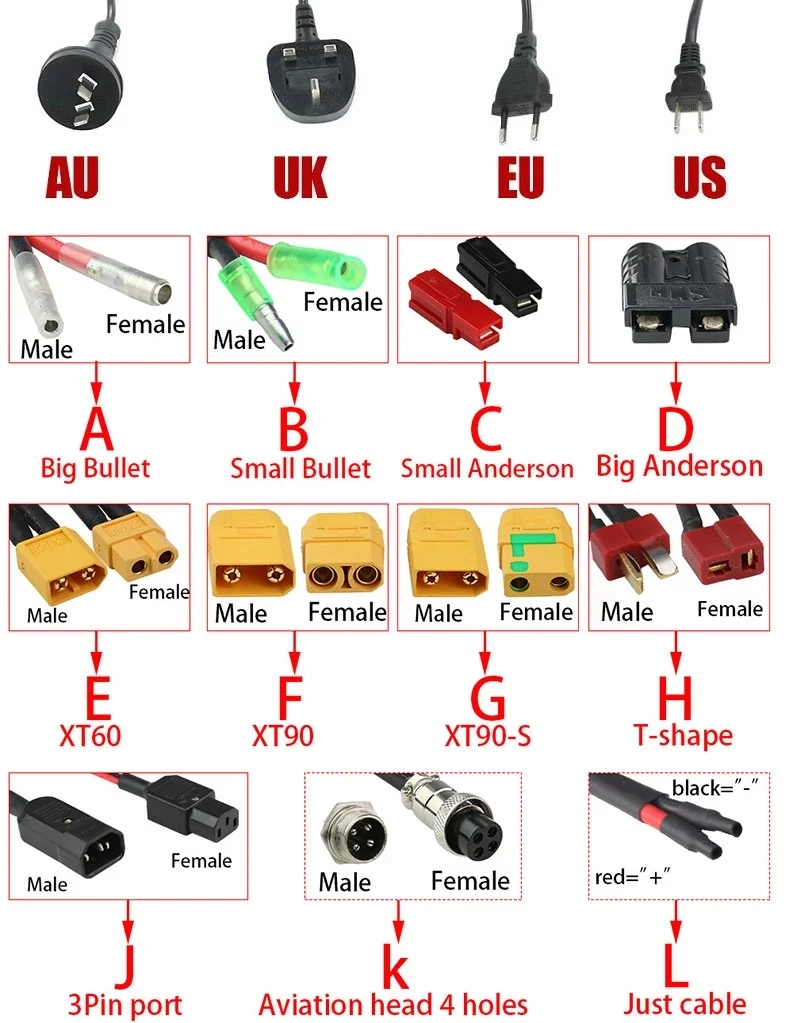 Application:
Electric bicycle
Electric fat tire bike
Electric ATV
Electric scooter
Electric skateboard
Electric golf car
Electric balance car
Electric motorcycle
Electric wheelchair
Electric vehicles
Knowledge of battery maintenance:
1. Maintenance of new batteries

The necessary visual inspection should be carried out before the new battery is installed, and it can be used directly after the inspection is free of defects. The battery is mostly half-full before leaving the factory, and the battery has been aging, and there is no need to perform special activation again. Before charging a new battery, ensure that the charger matches the battery to avoid battery damage.

2. Instructions for fast charging

For non-fast-charge series batteries, it is not recommended to use fast-charge devices to quickly charge the batteries. Fast charging will make the material transfer produced by the internal electrochemical reaction of the battery fail to keep up with the charge transfer, and the electrode material will produce large irreversible changes and lose capacity.

3. Battery storage

When the battery is not stored for a long time, the battery should be charged to 50%-70%, and the storage temperature should be below 25ºC.

4. Battery charging

When using an electric vehicle charger to charge an electric vehicle, you should first connect the charger to the electric vehicle, and then connect the charger to the power supply. If the sequence is reversed, it will easily cause a short circuit. Keep ventilated when charging, and place the charger on non-flammable objects, as the flammable parts of the vehicle.

5. Daily maintenance

During normal use, avoid overcharging and overdischarging the battery. During use, if the battery life drops rapidly, you should find professional maintenance personnel to inspect the vehicle and the battery in time, and you must not disassemble the battery for inspection. When used at low temperatures, the problem of reduced range may occur, which is a normal phenomenon. Care should be taken to avoid extending the range by increasing the charging time. When using it under high temperature in summer, it is strictly forbidden to expose the battery to the sun, charge it, and charge it directly without heat dissipation after use.
Warnings:
Do not submerge the battery in the water.
Do not mix fresh batteries with used batteries.
Do not mix batteries with metal stuff together.
Do not insert batteries with the (+) and (-) reversed.
Do not use Efest batteries with defective E-cig mods.
Do not disassemble, dispose in fire, heat or short circuit.
Do not put the battery in a charger or equipment with wrong terminals connected.
Shipping and Payment:
1. Shipping by UPS/FEDEX/DHL, by air, by sea and other special line for lithium batteries;
2. Accept T/T, PAYPAL, Western Union, Cash, or other available payment term.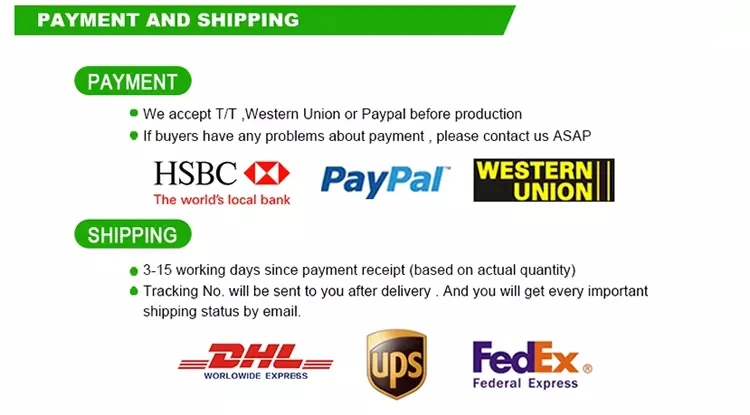 How to order?
1. Please let us know what kind of model you need?
2. We make invoice for you.
3. Please check and confirm the invoice.
4. Once confirmed the order, please pay it soon.
5. After payment, all goods will be sent to you in 2 weeks.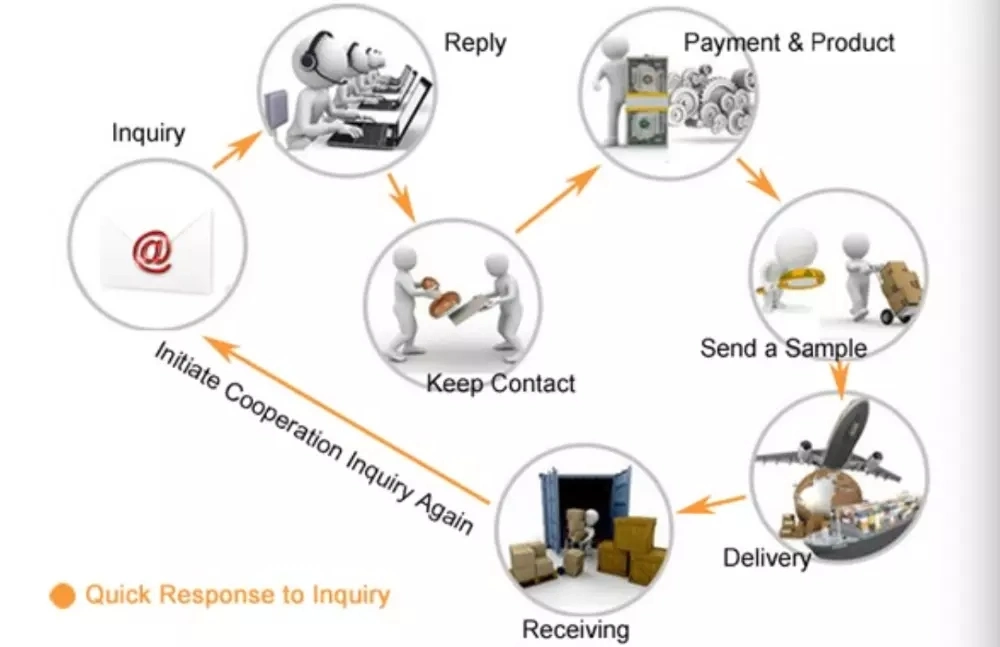 FAQ:
If you can answer the following questions before place a order, it will be much helpful for us to make the correct products for you.
1. Will you use the battery on what product?
2. Do you need Protection Board for the battery?
3. Do you need cable and connector for the battery?
4. May I know your continuous and peak discharging current?

2.Q: How about you payment and delivery items?
A: Payment items: By T/T, 50% for deposit, and balance all before shipment. For small amount, we also accept full payment, payment via PayPal, Western Union.

3.Q.Can I have a sample order?
A: Yes, samples orders are welcome.We can offer free samples if the quantity not above 3 pcs, you only need to pay the shipping cost.

4. Q: How to solve the quality problems after sales?
(1) Take photos & videos of the problems and send to us.
(2) Send back the physical problem battery by express to us.
(3) Engineer will analyze the defective battery within 2 working day.
(4) 1 Year Warranty after leaving our factory, our defect rate is under 1%,we'll repaired or replaced the battery for free if non-human factor quality problems be confirmed.

5.Q: How's your lead time?
A: 7-10 days for sample, 15-20 workdays for large quantity.

6.Q: What kind of certificates could you provide for these batteries?
A: We have UL,CE,CB,KC,MSDS,UN38.3 for most our current model, if It's custom-making design, usually no current certificates, we could apply for you if you need, but the related fees should be paid by your side, and if your order is big enough, certificate fees can be refunded.

7.Q: Can your factory print our logo/brand on the product?
A: Yes, and we will do this free of charge if the order quantity is big enough, please contact us for more details.

8.Q :Can you make customized battery?
A: Of course. We have professional engineers that can give you the most suitable solution according to your special requirements.
More Picures: